PRICES OF SAMPLE PROJECT
It is often easy to come up with an extraordinary design with no budget limitations. This is not the way we create the value of your staircase, or rather your entire interior.
We always create affordable designs. We aim to bring perfect design solutions no matter how limited your budget is. Have a look at the list of our projects including approximate price of the entire project.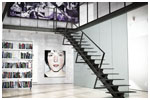 HOUSE WITH ART GALLERY
Project : 2011
Place :
Prague, Czech republic
Design :
Construction :
Material :
Coating :
Measurement :
Detail :
Complete price: 10.600,- EUR
RECONSTRUCTION VYSOCINA
Realization : 2011
Place :
Vysocina, Moravia, Czech rep.
Design :
Construction :
Material :
Coating :
Measurement :
Detail :
Complete price: 3.040,- EUR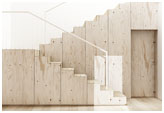 KRKONOSE
Project : 2011
Place :
Sejfy
Design :
Construction :
Material :
Coating :
Measurement :
Detail :
Complete price: 12.760,- EUR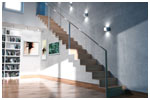 INTERIOR PISÁRKY
Projekt : 2011
Place :
Brno, Moravia, Czech republic
Design :
Construction :
Material :
Coating :
Measurement :
Detail :
Complete price: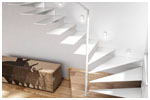 MR. KRÁLÍK`S APARTMENT

Project : 2011
Place :
Mlada Boleslav, Czech republic
Design :
Construction :
Material :
Coating :
Detail :
Complete price: 4.520,- EUR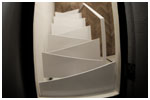 SAVING STAIRS VINOHRADY
Realization : 2012
Place :
Prague, Czech republic
Design :
Construction :
Material :
Coating :
Measurement :
Detail :
Complete price: 1.760,- EUR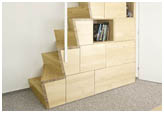 HOUSE POLABI
Realization : 2012
Place :
Polabi, Czech republic
Design :
Construction :
Materil :
Coating :
Measurement :
Detail :
Complete price: 6.720,- EUR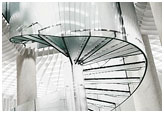 RECONSTRUCTION OF PAVILION M
Project : 2013
Place :
Brno, Czech republic
Design :
Construction :
Materil :
Coating :
Measurement :
Detail :
Complete price: 67.200,- EUR