STAIRCASES AND MATERIALS
WOODEN STAIRCASES
Wood is simply beautiful. Wood is characterised by its distinctive colouring, graining, fragrance and temperature. Considering its origin, wood is a unique material thanks not only to its mechanical properties but, is often incomparable from the easthetical point of view.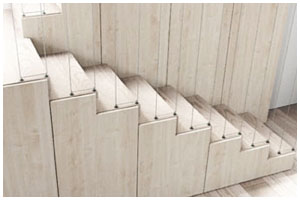 STEEL STAIRCASES
Steel has a special character, that other materials do not reach. As well as wooden staircases, those made of steel expose its spirit thanks to its quality manufacturing. Despite the strength and hardness of metal, steel becomes formable in hands of a good designer. Considering this staircase designs may look inventive, playful or astonishing. Use of steel enables range of construction variations and surface finishing.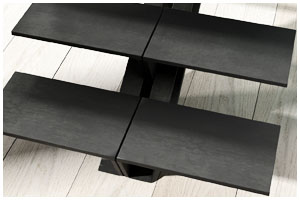 COMBINATION OF MATERIALS
Only with sensitive approach to each and every material a harmonic design can be created. Such an approach shows material's characteristics to a good advantage. The importance is laid on the choice of the right combination.